You are here
Back to top
Ultimate Dot to Dot: Extreme Puzzle Challenge (Paperback)
Read "Ickabog" first chapter here (Coming Soon)
Curbside Pick Up & Delivery
We will deliver to your local home for free within 3 miles of our store (using Google Maps).
Special orders too! Outside of 3 miles books will be shipped via media mail for free with a $25 or more purchase, under $25 cost will be $3.99.
First and foremost Safety: We are very cautious about sanitation, contact & distancing.

Please Mask Up before coming in the store
We are providing 1 use gloves for your time in the store.
Notary hours: call before coming (408-778-6467)Store hours daily 9 to 5pm.Curbside Pick Up - Call before you come to give CC info or get a price to bring exact change.
Thank you for your support!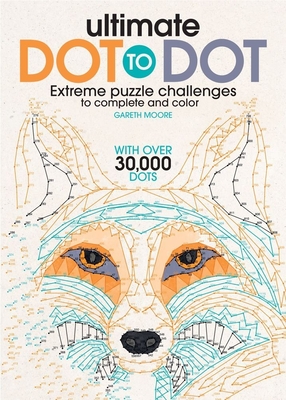 $12.99
Usually Ships in 1-5 Days
Description
---
Connect-the-dots fans, rejoice Ultimate Dot-to-Dot will captivate, motivate, and scintillate you for hours on end. You'll find hundreds of intricate dots to connect and projects to complete that are devilishly difficult...and wickedly fun. Put pen or pencil to paper and you'll soon free amazing animals, discover stunning objects, find intricate scenes, and so much more. Watch everything from lions to lizards, owls to peacocks magically appear as you complete these complex, varied, and challenging puzzles that dare you to keep making connections and having a great time while you do it. When you've completed each one, you'll also have an original and compelling work of art that you can pull out (the pages are perforated), frame, keep, or share.