You are here
Back to top
Bottle Trees... and the Whimsical Art of Garden Glass (Hardcover)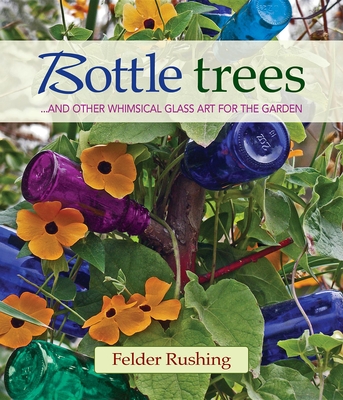 Email brad@mybooksmart.com or call 408-778-6467 for price.
Description
---
Originally meant to trap bad spirits, bottle trees arrived in the U.S. with the African slave trade and first took root in the South. Now it's a popular art form, a national phenomenon that's showing up at garden shows, craft fairs and farmers markets. Garden writer and photographer Felder Rushing has encountered thousands of bottle trees and other glass garden art in his travels across America and around the world. In BOTTLE TREES he presents 60 of his favorites, from the backyards of Mississippi to the Chelsea Flower Show to the glass fantasies of Dale Chihuly. With humor and affection he tells the stories behind the photographs: the history and lore of bottle trees and glass sculpture, and the inspired people who make them.
About the Author
---
Felder Rushing is the country's acknowledged expert on bottle trees, having written about them in countless newspaper columns dating back to the 1980's. His bottle tree photography has appeared in many newspapers and magazines, including the National Geographic, and he has been quoted in three full-length "Felder features" in the New York Times. The down-to-earth horticulturist is author and co-author of 17 books, writes a twice weekly syndicated gardening column and hosts a popular NPR-affiliate radio program. He has contributed to almost every major magazine and numerous online sites, and often appears as a guest on TC and radio shows and delivers 80+ lectures a year, coast-to-coast and overseas. He is a recent past national director of the Garden Writers Association. Felder's idiosyncratic cottage garden in Mississippi has been featured in House & Garden, South Living and the New York Times, and currently displays a dozen bottle trees or other garden glass art. When he served as the Grand Marshal of the country's fifth largest St. Patrick's Day parade, his float featured "the world's largest" bottle tree.