You are here
Back to top
Bird, Bee & Bug Houses: Simple Projects for Your Garden (Paperback)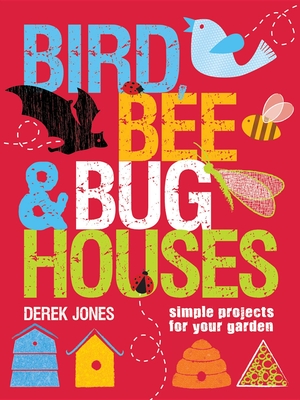 Email brad@mybooksmart.com or call 408-778-6467 for price.
Description
---
Transform your garden into a wildlife haven bursting with life by learning how to provide supplementary nesting sites to a host of creatures. Bird, Bee & Bug Houses explains all you need to know about how to create the perfect nesting place for a wide variety of species including birds, bats, butterflies, lacewings, ladybugs, and rare solitary bees. Essential pollinators, predators and seed-spreaders, many of these species are threatened from intensive farming and the spraying of harmful chemicals. But, we can help them by building these safe havens in our gardens.
These unique and quirky houses can be created with only a few basic woodworking skills. A range of materials (some recycled or scavenged) and finishes are used in order to make sure they are as attractive as they are practical. All the basic techniques, tools, and materials needed to create your bird, bee, or bug house are explained and each project has a detailed exploded diagram with cutlist. Each section of the book has detailed information on choosing locations, maintenance, species' habits, and nesting requirements.
About the Author
---
Derek Jones began his career in the woodworking industry as an apprentice to a cabinetmaker, learning on the job the meticulous skills needed for fine furniture making. He went on to do an HND in 3D Design and began taking on his own bespoke furniture and joinery commissions. After time spent developing his design and project management skills, he is now the editor of Furniture & Cabinetmaking magazine. Also available: Rustic Garden Furniture & Accessories 9781600591372