You are here
Back to top
How to Day Trade: A Detailed Guide to Day Trading Strategies, Risk Management, and Trader Psychology (Paperback)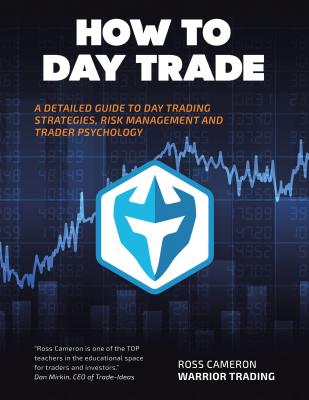 Email brad@mybooksmart.com or call 408-778-6467 for price.
Description
---
Success as a day trader will only come to 10 percent of those who try. Its important to understand why most traders fail so that you can avoid those mistakes. The day traders who lose money in the market are losing because of a failure to either choose the right stocks, manage risk, and find proper entries or follow the rules of a proven strategy. In this book, I will teach you trading techniques that I personally use to profit from the market. Before diving into the trading strategies, we will first build your foundation for success as a trader by discussing the two most important skills you can possess. I like to say that a day trader is two things: a hunter of volatility and a manager of risk. Ill explain how to find predictable volatility and how to manage your risk so you can make money and be right only 50 percent of the time. We turn the tables by putting the odds for success in your favor. By picking up this book, you show dedication to improve your trading. This by itself sets you apart from the majority of beginner traders.
About the Author
---
Ross Cameron was born and raised in southern Vermont. He is a graduate of the Dublin School and holds a Bachelor of Arts degree from Vermont College. While in school, he studied architecture and became proficient drawing construction documents in AutoCAD. During the mid 2000's, Ross lived in Manhattan and worked at an architecture and product design firm. After watching his investments lose value during the late 2000's, Ross believed he could achieve better performance by managing his portfolio himself. He moved back to Vermont and began day trading small cap stocks under $20. In 2012, Ross founded Warrior Trading (formally, Day Trade Warrior) as a live trading chat room for education and idea generation. He wanted to create a community where traders could surround themselves with other professionals. In 2014, he began teaching Day Trading classes with a focus on risk management, stock selection and identifying the safest entries. Ross continues to trade in his chat room and teach trading courses. In his free time Ross enjoys sailing, gardening and fixing vintage Mercedes diesel engines. Ross lives with his family and his dogs in Brattleboro, Vermont.